My Blog
Posts for tag: root canal
By Ashley Lloyd, DDS
July 09, 2018
While many people cringe at the idea of getting a root canal, it is one of the best options for keeping your smile intact and healthy.
Advances in modern dentistry have made this endodontic treatment much easier to tolerate and very effective, so there's no need for anxiety about returning your tooth to good health. Make sure you're aware of the signs that you may need a root canal and see Dr. Ashley Lloyd, a dentist providing compassionate care at her office in Raleigh, NC.

Importance of a Root Canal
While a tooth may look generally okay on the outside it can have decay on the inside that must be removed. A root canal is the treatment used to accomplish this. The goal is to clear the inner tooth of all decayed matter, disinfect it to eliminate any traces of bad bacteria, and close it up securely to prevent future decay. Having a root canal is important because losing the tooth can present a number of additional dental health problems.

Is a Root Canal Treatment Needed?
According to the American Association of Endodontists, dentists perform over 22 million root canal procedures every year, so it is a very common treatment. Here are some signs that you should see your Raleigh, NC dentist for a tooth exam and a possible root canal treatment:

- A single tooth is painful or painfully sensitive.
- The tooth is changing in appearance or has dark stains.
- Unusual sores have formed in one area of the mouth, possibly indicating an infection.

Root Canals Help
A root canal procedure is not something that you should avoid or fear. There are many long-term benefits of saving a tooth that has been affected by decay, and the best results are possible when its caught early. Go to your dentist for an examination knowing that you have a number of sedation options to ensure your comfort.

Save Your Tooth
Act quickly to have your tooth repaired if you notice signs of decay. Call the office of Dr. Ashley Lloyd in Raleigh, NC at (919) 828-1001 today to schedule an appointment.
By Ashley Lloyd, DDS
October 02, 2015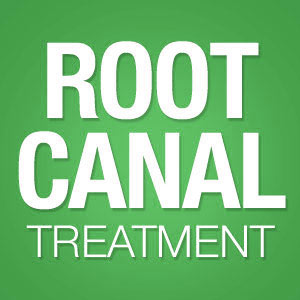 "You need a root canal," isn't something you want to hear during a dental visit. But whatever your preconceptions about it may be, the fact is root canal treatments don't cause pain — they alleviate it. What's more, it may be your best chance to save a tooth that's at high risk for loss.
First of all, root canal treatments address a serious problem that may be occurring inside a tooth — tooth decay that's infiltrated the pulp chamber. If it's not stopped, the decay will continue to advance through the root canals to the bone and weaken the tooth's attachment. To access the pulp and root canals we first administer a local anesthesia and then create an opening in the tooth, typically in the biting surface.
After accessing the pulp chamber, we then remove all the pulp tissue and clean out any infection. Â We then fill the empty pulp chamber and root canals with a special filling and seal the opening we first created. The procedure is often followed some weeks later with a laboratory made crown that permanently covers the tooth for extra protection against another occurrence of decay and protects the tooth from fracturing years later.
Besides stopping the infection from continuing beyond the roots and saving the tooth from loss, root canal treatments also alleviate the symptoms caused by decay, including tenderness and swelling of surrounding gum tissue and sensitivity to hot and cold foods or pressure when biting down. And, it reduces pain — the dull ache or sometimes acute pain from the tooth that may have brought you to our office in the first place.
General dentists commonly perform root canal treatments; in more complicated cases they're performed by an endodontist, a specialist in root canal treatments. Afterward, any discomfort is usually managed with non-steroidal anti-inflammatory drugs (NSAID) such as ibuprofen or aspirin.
Root canal treatments are a common procedure with a high rate of success. Undergoing one will end the pain and discomfort your infected tooth has caused you; more importantly, your tooth will gain a new lease on life.
If you would like more information on root canal treatments, please contact us or schedule an appointment for a consultation. You can also learn more about this topic by reading the Dear Doctor magazine article "Common Concerns about Root Canal Treatment."