Ashley Lloyd, DDS
Dentist in Raleigh, NC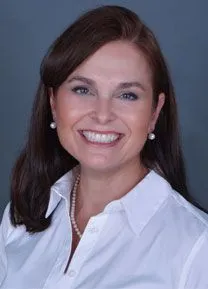 Our Philosophy:
My staff and I strive to treat each patient with dignity and respect and take time to address your fears, concerns and develop a plan that meets your expectations for excellent health, tooth function, and cosmetic goals.
We know dentistry can be an anxious experience for many and want to help you relax and know that you are in good hands. Tell us your concerns and we will tailor your treatment to make it as comfortable as possible.
I believe that for most people there is nothing as strong as your natural tooth structure and I strive to preserve it through preventive and conservative treatment.
We are always here to openly discuss your treatment and work through what would be your best solution based on the factors that are most important to you.
---
About Dr. Lloyd, personally…
Dr. Ashley Lloyd has been actively practicing General Dentistry in Raleigh since 1996 as an associate, partner, and sole practice owner. She studied at George Washington University, and the University of NC at Chapel Hill where she earned her BA in Biology in 1992 and her Doctor of Dental Surgery in 1996. She thoroughly enjoyed her schooling at UNC learning from world class instructors and graduated with honors in Oral Diagnosis and Patient Care.
Dr. Lloyd was born in Portland, Oregon where she still has family. She lived in several East Coast states in childhood and lived abroad, but has spent most of her life in North Carolina. Dr. Lloyd is active in her community and feels it is important to support local businesses whenever possible. She also believes volunteering time, services, and goods is an essential for community and volunteers through Wake Smiles, Give Kids a Smile, and Donated Dental Services.
Dr. Lloyd is committed to life-long learning and participates in the Seattle Study Club, Molis Study Club, and actively takes more than the required hours of yearly continuing education so that she can stay on top of new techniques and materials. Dr. Lloyd was appointed by the Governor to serve on the NC Medical Care Commission in 2018 to represent the dentists of NC in medical matters concerning the State.
On the personal side, Dr. Lloyd enjoys spending time with her husband Jack and her three daughters. She is enjoys gardening, hiking, and traveling.
Memberships: